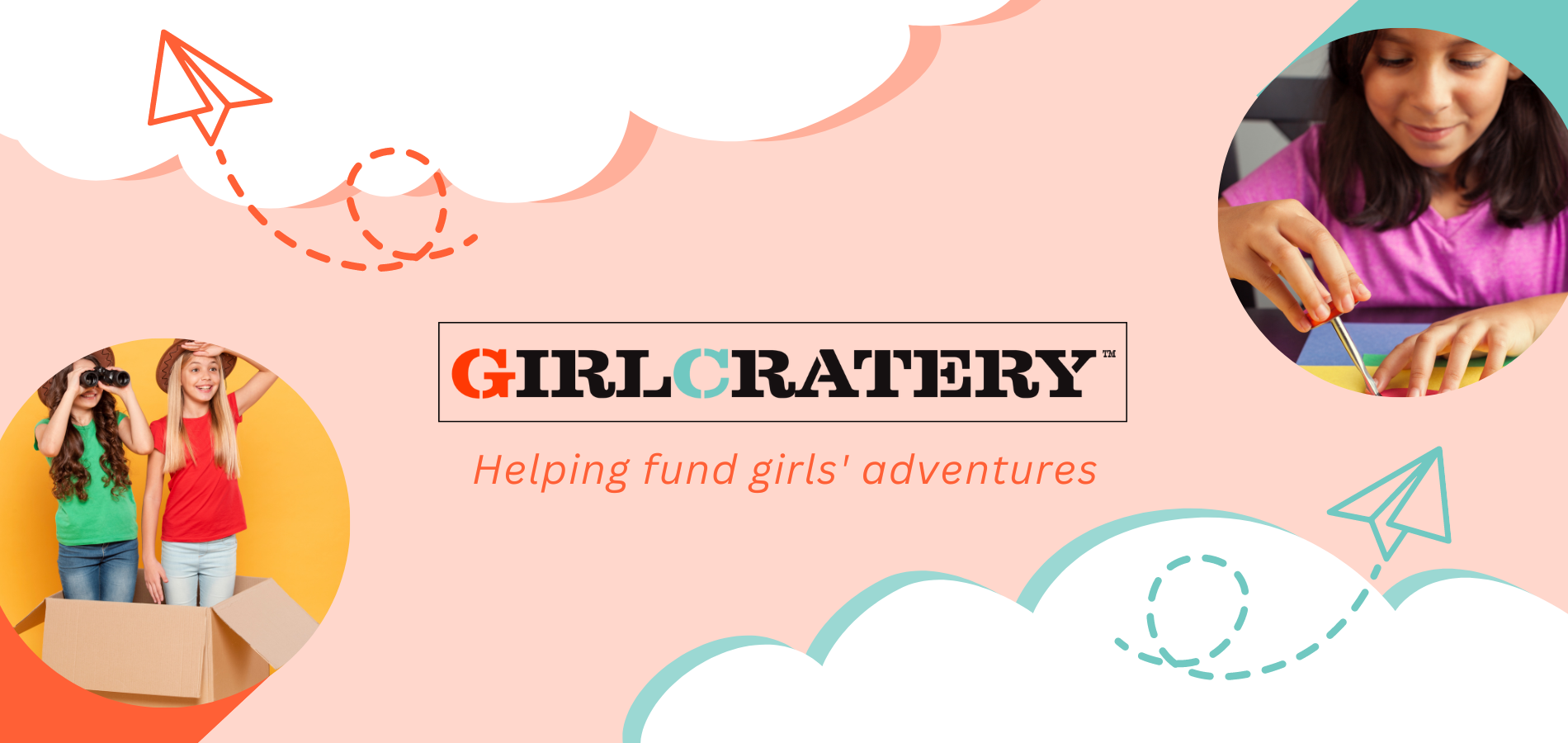 GirlCratery - exciting & new!
GirlCratery™ is a new program designed by GSNYPENN to empower and inspire young girls and their caretakers through monthly activities delivered straight to their doors.

We encourage every girl to be a Girl Scout as it is a rewarding experience and can provide a lifetime of memories and friendships. Girl Scout membership is available to all girls, regardless of financial means. However, many girls and their families do not join for various reasons, most commonly, given all the sports, arts, and music programs, many don't feel comfortable making the commitment for regular meetings or don't have adult volunteers able to support a group of girls.

Girl Scout membership is not required to participate in this program it is open to all girls!
GirlCratery is a new way to create opportunities for individual growth and exploration. It is a time-saver and a time-maker. We do the work of curating the themed items, providing easy-to-understand directions, and stickers and patches to celebrate accomplishments. We make it easy for you to spend quality time with your girl (daughter, cousin, niece, friend) working on projects together, making memories that will last a lifetime.
GirlCratery is available to all girls across the country via mail.
GirlCratery™ is wholly owned by GSNYPENN and all revenue serves the mission of Girl Scouts. Our Founder, Juliette Gordon Low encouraged ALL girls to try new things and exercise their own creativity. We know through experience with our own daughters and troops that their accomplishments will help develop a strong sense of self and provide a foundation of knowledge for their future.
Content and materials are not based on national Girl Scout intellectual property or programs. GirlCratery is the exclusive intellectual property of GSNYPENN. But many of the boxes can help troops by providing materials needed to fill patch or badge requirements. If you would like to purchase in bulk and have a non-profit exemption, taxes will be waived.
GirlCratery™ is trademarked by Girl Scouts of NYPENN Pathways.
For inquiries, please contact info@girlcratery.org.