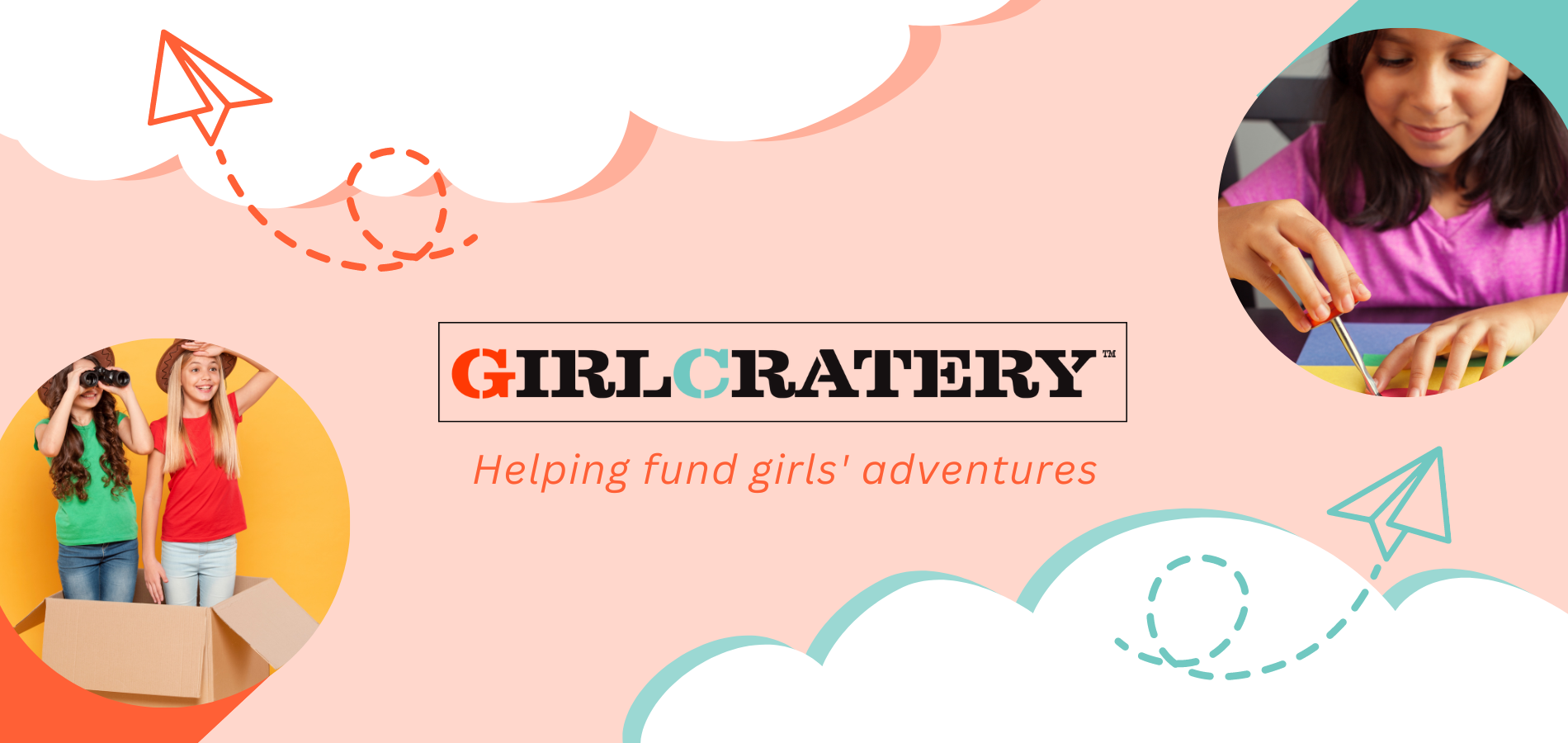 GirlCratery Partnership
GirlCratery™ is a new program designed to empower and inspire young girls by helping them explore all the possibilities in the world around them. Through programs and monthly subscription boxes, GirlCratery™ will encourage girls to try new things, exercise their own creativity, and help develop a strong sense of self.   
 
Self-Guided Fun Patch Programs will have outlined steps that act as a guide. Each patch program will encourage children of all ages to participate in a meaningful and engaging way. And, best of all, every participant receives a fun patch! 
Monthly Subscription Boxes are inspired by the accomplishments of pioneering woman in different fields. Each box contains hands-on activities, access to online programming, and special themed products. What sets GirlCratery™ apart from others is the ongoing social interaction with peers. Not only will you receive an awesome box on your doorstep each month, you'll have access to a community of girls exploring alongside you through this fun, collaborative learning experience!  
GirlCratery™ is trademarked by Girl Scouts of NYPENN Pathways.
For inquiries, please contact info@girlcratery.org.