We're trying to smooth out some of the kinks and wrinkles that visitors encounter on our web site. What has your experience been? How can we make it better? Please take a couple of minutes to answer our survey and let us know what you like, what you don't like, and what improvements you would like to see happen!

Continue >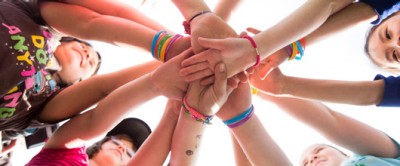 It's that time again—time to renew troop and individual membership registrations. This year there's a new twist. Registration is done through the online member community. Early Bird registration begins April 15 for GSNYPENN Pathways. Watch this webinar to get comfortable with the new process. (The green link is way down near the bottom of the page.)

Continue >

Honor Our Gold Award Recipients
Join us in recognizing the young women from our council who have achieved the highest award in Girl Scouting, the prestigious Girl Scout Gold Award. Be there to share in their excitement and see their projects!
Continue >

Join us as we kick-off our summer programs! Participate in some of our favorite summer camp activities. Play games, sing songs, do a camp craft, cook a "spider dog", have a s'more, and have a whole lot of fun! Bring a friend to introduce to Girl Scouting and discover how much fun summer camp is.
Continue >

We are excited to be recognizing our Girl Scout Gold Awardees this month at a Young Women of Distinction luncheon! Help us honor these amazing young women!
Continue >