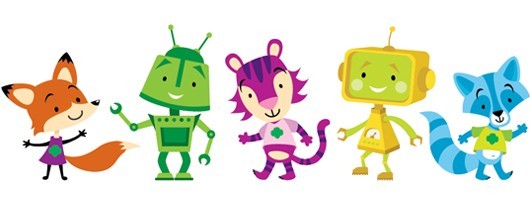 You're Invited to Join the World of Girl Scouts!
We can't wait to meet you and share how Girl Scouts can brighten your girl's world. Join us for an exciting in-person or virtual event and get a taste of all the fun she'll have as a member.
Our council offers a variety of programming for girls and caregivers to learn more about Girl Scouts. Check out current offerings on our Event List. 

We're actively forming new virtual troops for girls in grades K-3 on multiple days and times! This is a traditional troop experience, where girls participate from the comfort of home. Most troops are staff-led and will kick off her Girl Scouts journey. Girls earn badges, participate in engaging activities and even sell cookies. To search our council's troop opportunities, click JOIN NOW below, text LEAD to 315.766.2268 or reach out to our Customer Engagement team via the contact information below
Ready to Join?
Girl Scouts of NYPENN Pathways is thrilled to welcome you and your girl! Membership dues are just $25 annually, and financial aid may be available. Whether you have questions about starting a new troop for your girl and her friends, joining a troop, becoming a volunteer, or something else, send us a note at info@gsnypenn.org or call us at 1.855.213.8555. We're here for you!
---
When your girl becomes a Girl Scout, she'll:
Join a group of girls—called a troop—for regularly scheduled meetings (either virtual, in person or hybrid)
Make new friends in a space where she feels comfortable to just be herself
Have a community of caring adult volunteers to guide her as she tries new things
Practice new skills and earn Girl Scout badges and awards
Make the world a better place by helping her community
Try coding, robotics, engineering and more through hands-on STEM activities
Enjoy the great outdoors while learning how to protect animals and the environment
Build business smarts through the Girl Scout Cookie Program
Already a member? Log in to renew.